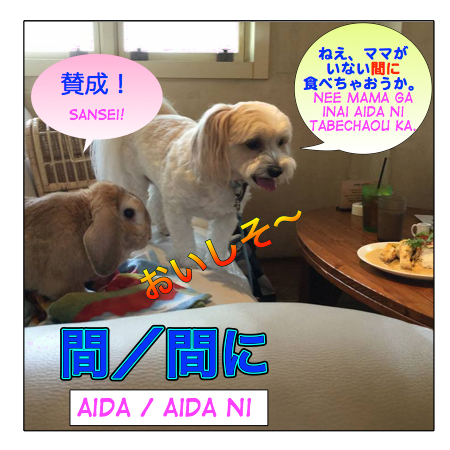 おいしそ〜
= Oishisoo
= Looks yummy!
「ねえ、ママがいない間に食べちゃおうか。 」
= Nee, Mama ga inai aida ni tabechaou ka.
= Hey, why don't we eat that while Mom is away.
「賛成! 」
= Sansei! 
= Good idea!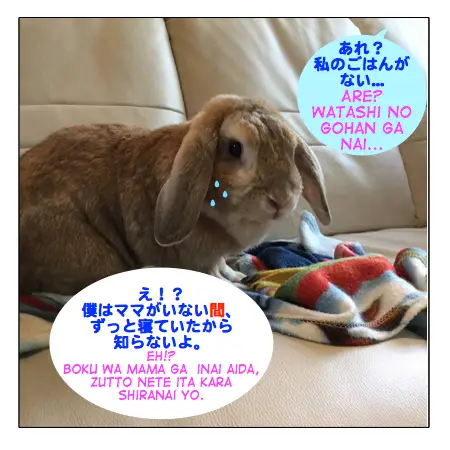 「あれ?私のごはんがない… 」
= Are? Watashi no gohan ga nai…
= Hum? My meal is gone.
「え!?僕はママがいない間、ずっと寝ていたから知らないよ。 」
= Eh!? Boku wa Mama ga inai aida, zutto nete itakara shiranai yo.
= What? I don't know anything 'cause I was sleeping the whole time you were gone.