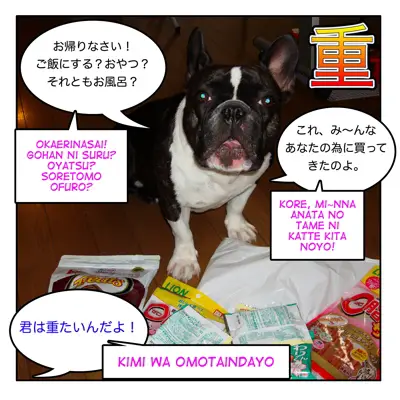 :maggie-small: 「お帰りなさい!ご飯にする?おやつ?それともお風呂?」
= Okaerinasai! Gohan ni suru? Oyatsu? Soretomo ofuro?
= "Hi hon, Do you wanna have dinner first? A snack? How about a bath?"

「これ、み〜んなあなたの為に買って来たのよ。」
= Kore, mi~nna anata no tame ni katte kita noyo!
= "I bought all of these just for you!"

:h: 「君は重たいんだよ!」
= Kimi wa omotain dayo!
= "You do too much for me!"