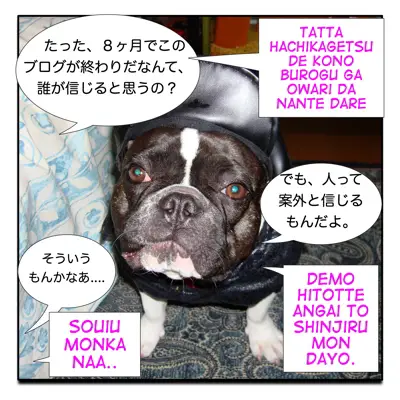 「たった、8ヶ月でこのブログが終わりだなんて誰が信じると思うの?」
= Tatta hachikagetsu de kono burogu ga owarida nante dare ga shinjiru to omou no?
= "Who would believe that this blog would finish in just eight months."
:maggie-small: 「でも、人って案外と信じるもんだよ。」
= Demo hitotte angai to shinnjiru mon dayo.
= "But more than you imagine, people are supposed to believe it."
!nemui! 「そういうもんかなあ…」
= Souiu mon ka naa..
= "I wonder if it is true…"