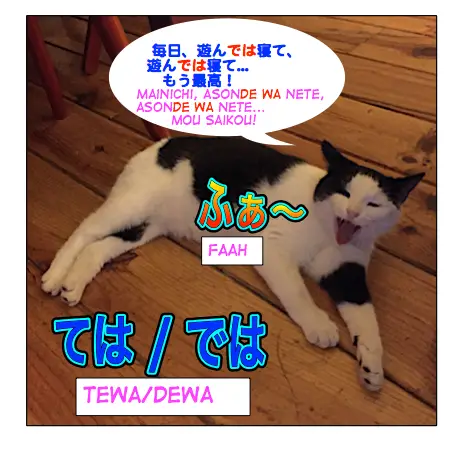 Pinkie :ふぁ〜 = Fahh… (Yawning sound)
「毎日、遊んでは寝て、遊んでは寝て…もう最高!」
= Mainichi, asonde wa nete, asonde wa nete…mou saikou! 
= I spend every day playing and sleeping and playing again and going back to sleep. What a life!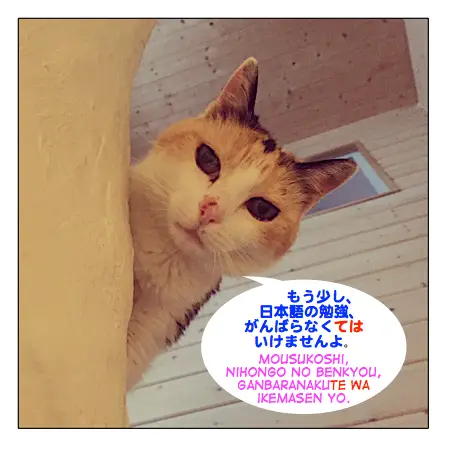 Cookie「もう少し、日本語の勉強、がんばらなくてはいけませんよ。」
= Mousukoshi, nihongo no benkyou, ganbaranakute wa ikemasen yo.
= You have to try a little harder to study Japanese, OK?