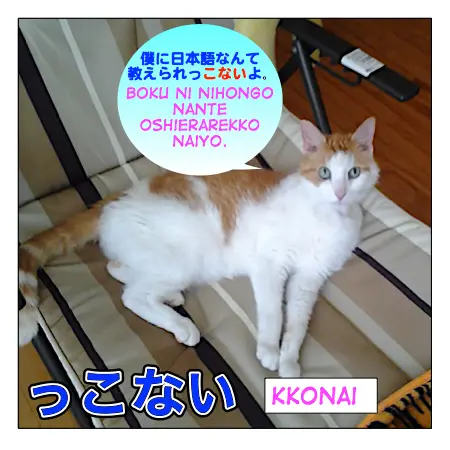 「僕に日本語なんて教えられっこないよ。」
= Boku ni nihongo nante oshierarekkonai yo.
= There is no way that I can teach Japanese.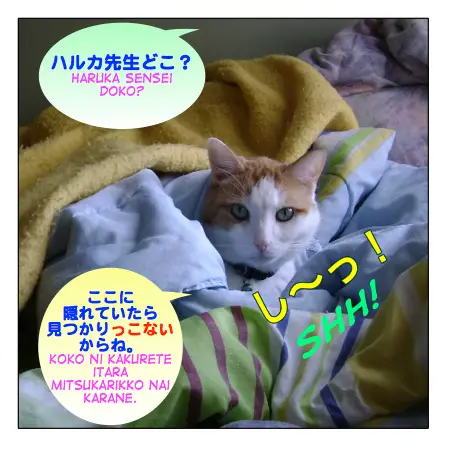 「ハルカ先生どこ?」
= Haruka sensei doko?
= Where's Haruka-Sensei?
しーっ!
= Shii!
= Shh! 
「ここに隠れていたら見つかりっこないからね。」
= Koko ni kakurete itara mitsukarikkonai karane.
= If I hide here, there is no way that they can find me.