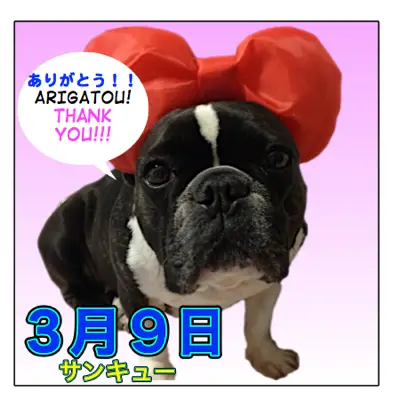 Hi everyone! This is just a quick note.
We are very sorry that our site has been down for a long time.
It was badly hacked, but our great web developer fixed the site and gave it a makeover.
There still seem to be more things to fix, but at least you can access it now and I am very grateful for that.
Thank you for your patience.
Today is March 9th. It is a day to show your gratitude. Why?
3月9日= さんがつここのか= san gatsu kokono ka = March 9th
3=さん= san = "Than"
9= きゅう= kyuu = "k you"
→サンキュー=san kyuu = Thank you!
So I'd love to express my gratitude to all of you who have been supporting this site!
Love you all!! boucingheart!
***
Could you be my Patron? 
I appreciate your support!  サポートありがとう!

保存
保存
保存
保存
保存
保存
保存
保存