May 1, 2013 in Uncategorized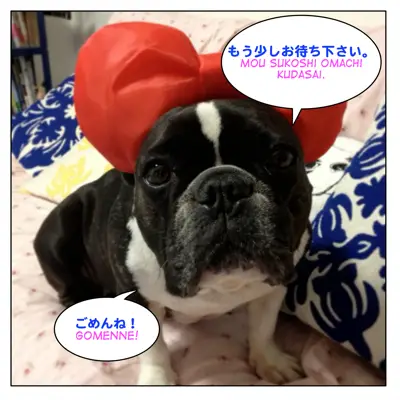 「もう少しお待ち下さい。」
= Mousukoshi omachi kudasai.
=
Thank you for your patience.
「ごめんね。」
= Gomenne!
=
I am sorry!
Hi everyone! It has been a long time!  We apologize that our site was down for a month.  I couldn't access this site at all for a month and there was no way to inform you what happened.
I guess we had a problem upgrading WordPress…. Fortunately we have a great webmaster who has been trying to fix this site. It seems like there are so many things to do…
We still can't see all the lessons.
Please wait patiently until we fix everything. We will  do that little by little.
Last but not least, I really miss you everyone and can't wait to make new lessons!
みんな大好き!= Minna saisuki = Love you all!