Daily Japanese lesson!
Please go to the Index to see the list of all the words!
From the Lesson #124:
I have been  adding new Mini Lessons in the main lesson section. Go find them with category bar,"Mini Lesson"

**********************************************************************

イチオシ=ichioshi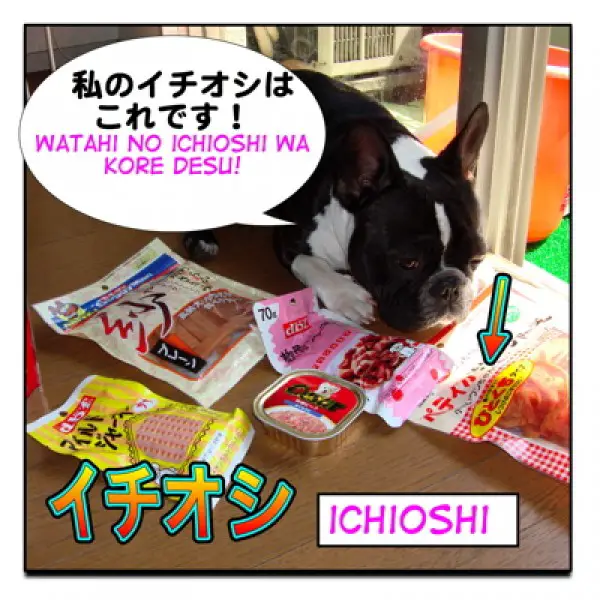 Picture 62 of 122
Today's colloquial word is イチオシ=一押し/一推し=ichioshi
Something or someone that you highly recommend, to push
(It is stronger than おすすめ=osusume)

From the pic.
私のイチオシはこれです。
=Watashi no ichioshi wa kore desu.
=I highly recommend this one!
=My most favorite one is this!

この夏イチオシの曲はこちら!
=Kono natsu ichioshi no kyoku wa kochira!
=I highly recommend this song for this summer!

マギー先生、イチオシのお菓子はこれです。
=Maggie sensei ichioshi no okashi wa kore desu.
=Maggie's highly recommended snack is this one.

この店のイチオシの商品
=Kono mise no ichioshi no shouhin
=The most recommendable product in the store.

From Maggie sensei
皆のイチオシのもの/人は誰?
Mina no ichioshi no mono/hito wa dare?
What or Who do you highly recommend?